Connections
Wine in Moderation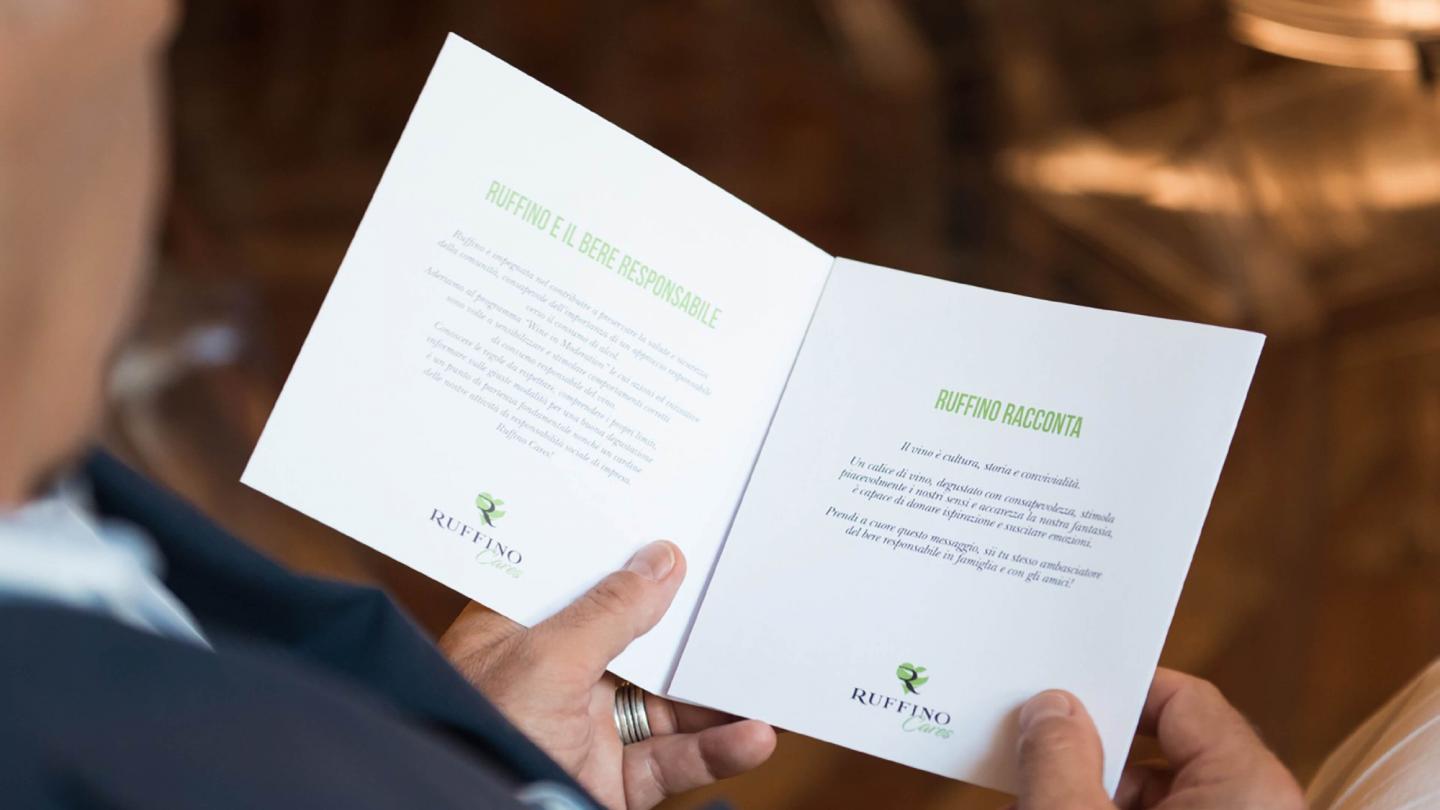 As a social responsibility movement for the wine industry, Wine in Moderation (WIM) aims at providing information and tools for professionals to present wine responsibly and inspire consumers to appreciate wine and its culture in a healthy, positive and sociable way.
The program encourages moderate consumption through training courses, moderate consumption communication campaigns, communication standards for responsible marketing for wine and scientific research.
We have supported Wine in Moderation since FY 2015 and in FY 2020 Ruffino S.r.l. became an Ambassador Company of Wine in Moderation. The CEO of the Ruffino Group is currently the President of Wine in Moderation.